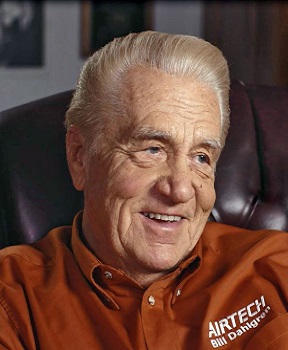 The story began in 1973 when Airtech International Inc. was formed in San Bernardino, California by Mr. Bill Dahlgren with only four employees and a rented 5,000 ft2 (465 m2) building, Mr. Dahlgren had an idea to create a company that offered a "one stop shop" for everything needed to produce aircraft bonded and composite parts.
In 1977, Airtech grew to a 10 persons company in Torrance, with sales throughout North America, Western Europe, and Japan. By 1979, Airtech had two buildings in Carson occupying 35,000 ft² (3,300 m²) of building space and 45 employees strong. Over time, Airtech continued to expand and in August of 1998, Airtech built a brand new 140,000 ft² (13,000 m²) building and moved to its current location, Huntington Beach, CA.
As Airtech grew, it invested in more equipment and expanded into industries other than aerospace. These new markets included Wind energy, marine, automotive, motorsport, solar energy, armor and architecture. Airtech continues to re-invest and develop the material were offered for a variety of applications. Recently introducing Large Scale Additive Manufacturing for tool manufacturing for a range of industrial molding processes.
Airtech Europe was opened in 1991, in Differdange, Luxembourg. The company started with 6 people and a 35,000 ft² (3,300 m²) building. Further facilities have also been opened in England (1996); Tianjin, China (2007); Chino, California (2009); Springfield, Tennessee (2014) and its corporate headquarters in Huntington Beach, California (1998).
Today, Airtech is still privately owned and continues to seek new opportunities for development of technologies, as well as expanding its' facilities for growing markets. Airtech's achievement is mainly due to the owner, Bill Dahlgren who's been a pioneer in this industry and at a senior age, he is still very involved and calls on key customers worldwide. His knowledge, direction, and enthusiasm are an inspiration to all at Airtech and in the composite industry worldwide.